School of Medicine award to del Rio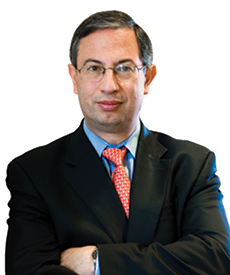 Carlos del Rio, Hubert Professor and chair of the Hubert Department of Global Health, received the 2015 School of Medicine's R. Wayne Alexander Excellence in Research Award.
This award recognizes significant contributions to medical knowledge realized through a body of research over an individual's career.
Del Rio has worked over the years to reduce barriers to care for HIV-infected patients in hard-to-reach populations.
His work has led to changes in the CDC's recommendations for HIV testing in health care settings and in the development of an intervention for linking to care newly diagnosed HIV-infected patients that is now considered "best practice" by the CDC. His work highlighting the importance of the HIV care continuum as a way to measure outcomes of care led to an executive order from the President of the United States to establish an "HIV Care Continuum Initiative" to focus on improving HIV care delivery.