Matching funds boost endowed scholarships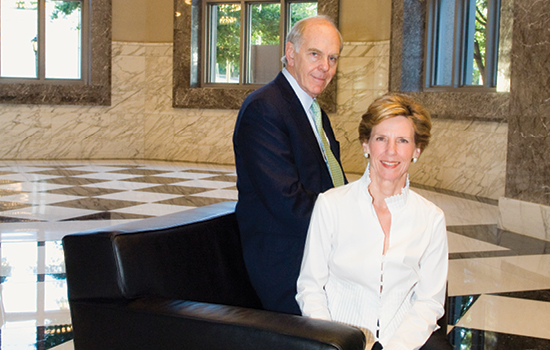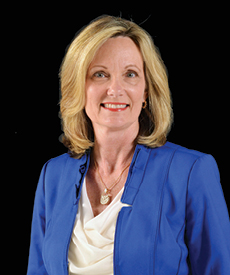 Mary Anne Lanier wants to help educate women and girls in developing countries.
A lot goes into deciding where to attend a school of public health—location, reputation, availability of hands-on learning opportunities. And, of course, cost and the availability of scholarship money.
Rollins understands the latter issue. It is using part of the recent $10 million gift from the O. Wayne Rollins Foundation to match scholarship gifts of between $50,000 and $100,000. So a donation of $50,000 for example, would be matched to create a $100,000 scholarship fund.
This increased funding for endowed scholarships will enable Rollins to compete 
with other leading schools of public health for outstanding students, reduce their education debt, and make the field of public health accessible to the brightest and most committed scholars. Three generous donors have already taken advantage of the opportunity.
Longtime Rollins supporters Lawrence and Ann Klamon have endowed the 
Lawrence P. and Ann Estes Klamon 65C 76L Scholarship Fund. The fund will be use to recruit the most outstanding students, particularly those interested in pursuing careers in safe water and sanitation.
"We believe in the work being done at Rollins," says Ann Estes Klamon. "When you hear the stories of what its graduates are out in the world doing, it is inspiring. But there is a critical need for more resources for financial aid. In competing for the best students, some of the older schools have more resources. Even though students may really want to come to Rollins, it can often come down to where they can get the most scholarship money."
Mary Anne Lanier has established the Mary Anne Lanier Scholarship Fund. This fund will be used to support students with a demonstrated interest in women's and children's health.
"I believe so strongly in the value of educating women and girls in developing countries," says Lanier, a trustee of the Ray C. Anderson Foundation. "When you do that, the standard of living increases for everyone. I would like this endowed scholarship fund to benefit students who want to work in 
this area."
Scholarships at Rollins support high-caliber students who prevent disease, promote health, and save lives worldwide. A scholarship gift may translate into field research in sub-Saharan Africa or a breakthrough in cancer prevention. It may be a key factor in increasing access to safe water, providing earthquake relief, eliminating birth defects, or improving access to care.
Rollins alumni work in more than 100 countries, so the investment in an endowed scholarship will extend well beyond the Emory campus. Endowed scholarships will support outstanding students who will go on to do life-changing work around the world.