I Don't
Efforts to end child marriage
By Martha McKenzie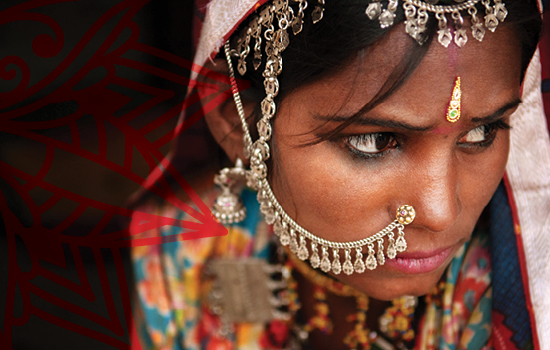 Every two seconds, a girl gets married. She leaves behind studying lessons and playing with friends for cooking and cleaning for her husband's family. She abandons her hopes and dreams for a harsh, unrelenting reality.
The consequences of marrying before age 18 are well known. Child brides are denied education and become locked in poverty. They face pregnancy before their bodies have developed enough to safely give birth. And they face a higher risk of violence.
Kathryn Yount, Asa Griggs Candler Chair of Global Health, was studying the link between child marriage and violence in Bangladesh when she made an unexpected discovery.
Looking at data on child brides from 77 Bangladeshi villages, Yount found that while marrying after age 18 usually provided some protection against partner violence, the opposite was true in villages with a high prevalence of very early child marriage—marriage before age 15. In those villages, older brides were actually at higher risk for partner violence.
"Most likely, these women are facing backlash for having bucked the social norm of very early marriage in their villages," says Yount. "That suggests interventions need to move beyond targeting individuals toward targeting whole communities."
Traditional interventions to curb child marriage have involved giving parents money in exchange for keeping their girls at home and in school. These payments are meant to offset the expected costs of older brides and the perceived lack of return on investment since girls will end up living in their husbands' households.
While that intervention is still useful, particularly on a village-wide level, it's probably not enough on its own. Yount suggests a community-wide education effort to explain the ill-effects of child marriage. Additionally, providing "safe spaces" for adolescent girls to gather could help empower them. Trained personnel could work with the girls to build self-esteem, develop life skills related to sexual negotiation, and discuss gender norms. And interacting with peers would help girls build a social support network.
"More intervention studies are needed," says Yount. "People are recognizing that adolescence is a key opportunity for intervention that has been missed. There is a sense of urgency now since a large number of young women globally are entering their childbearing years. Efforts to curb child marriage and gender-based violence are taking off like a firestorm."