Keeping momentum toward AIDS-free generation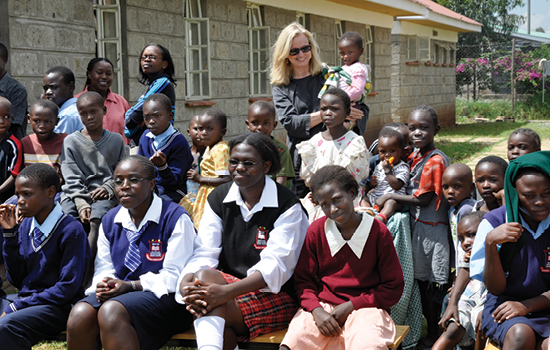 Sandra Thurman says this is a critical time in the fight against AIDS. That's why she agreed to accept the post as chief strategy officer for the U.S. President's Emergency Plan for AIDS Relief (PEPFAR) in addition to her position at Rollins as director of the Joseph W. Blount Center for Health and Human Rights. In her PEPFAR post, Thurman oversees all strategic planning, communications, public affairs, and legislative affairs for the largest public health initiative by any nation to combat a single disease.
| | |
| --- | --- |
| |   |
"We are making progress in many areas," says Thurman, who served as director of the Office of National AIDS Policy under President Bill Clinton. "But if we don't continue to push forward aggressively and we continue to have 2 million new infections a year, we'll begin to lose ground. And there won't be enough money for us to ever catch back up." To maximize the impact of each precious dollar, PEPFAR is using data to pinpoint areas within countries with the highest incidence of disease and focusing treatment and prevention efforts there. Most of these targets are in sub-Saharan Africa.
Another program, Determined Resilient Empowered AIDS-free Mentored and Safe (DREAMS) targets young women and adolescent girls. More than 70% of new infections in sub-Saharan Africa among adolescents are girls. DREAMS combines evidence-based approaches that go beyond the health sector to address the structural drivers that directly and indirectly increase girls' HIV risk, including poverty, gender inequality, sexual violence, and a lack of education.
Thurman worries momentum may be lost if the younger generation of political leaders don't embrace the cause. "Many of us who have been involved since AIDS emerged 35 years ago are aging out," says Thurman. "There are now people in the House and Senate and in public health institutions who don't remember how horrible the epidemic was, and it's harder to make our case for sustained funding to this group. But it's critical that we do.
"If we make the right decisions in the next few years, people like me might live to see the end of the epidemic," she continues. "But if we misstep, we will see much of the hard work over last three decades be for naught. That's why so many of us remain committed to this cause."
Related: