Researchers garner GEOHealth Hub award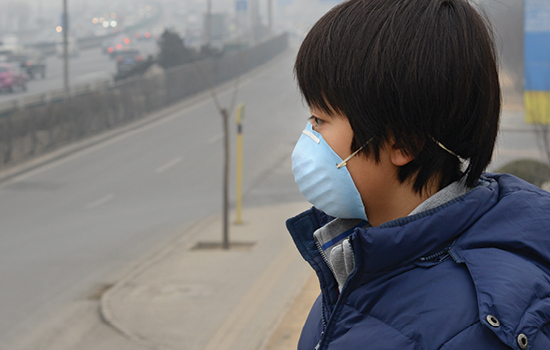 Contaminated air, water, soil, and food cause untold numbers of illnesses around the world each year. The problem is particularly acute in developing countries, where exposures to indoor air pollution from cooking fires, pesticides, radiation, tainted water, and climate change contribute to nearly a quarter of all deaths and illnesses.
To help study these links, the Fogarty International Center of the National Institutes of Health launched the Global Environmental and Occupational Health (GEOHealth) program to fund the creation of a network of regional environmental health research and training centers around the world.
Kyle Steenland, professor in environmental health, and Karen Levy, assistant professor in the same department, received a $1.5 million five-year grant to create a GEOHealth Hub based in Lima, Peru, with links to neighboring countries. At the same time scientists at Universidad Peruana Cayetano Heredia in Lima received $1.5 million to conduct three research studies.
"This is a fantastic opportunity to build a platform for carrying out innovative environmental health research in Peru and also build a cadre of trained environmental health scientists across South America," says Steenland.
The new center will conduct three research projects: an intervention to improve indoor air in relation to cardiovascular health, a study of outdoor air pollution in Lima (the most polluted, large city in Latin America), and a study of the effects of climate change in Peru (a country where El Niño regularly causes major health problems likely to be exacerbated by increasing temperatures).
Related: