Study determines how long Zika remains in body fluids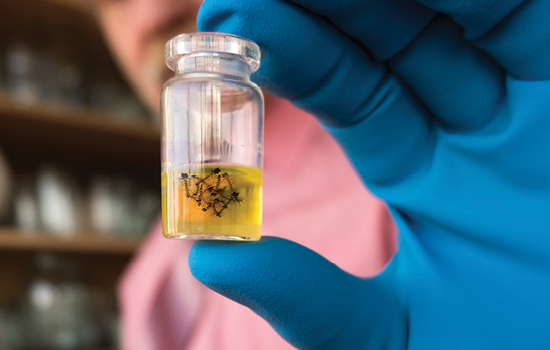 The Zika virus remains in semen longer than it does in blood, urine, and other body fluids, according to a recent study published in The New England Journal of Medicine. The study, led by the CDC and including Rollins researchers, looked at men and women in Puerto Rico who were infected with Zika.
Half of the participants had detectable virus particles in semen one month after the start of symptoms and 5 percent after three months. By comparison, half had Zika in their blood after 14 days and 5 percent at 54 days. In urine specimens, half of the participants had virus particles at eight days and 5 percent at 39 days. Regarding vaginal fluids and saliva, Zika virus particles were largely undetectable after one week.
"The findings of this study are important for both diagnostic and prevention purposes," says Eli Rosenberg, assistant professor of epidemiology and scientific co-investigator of the study.
Related Story
"New study determines how long Zika remains in body fluids" (2/17/2017)