All in a day 2017
24 hours of change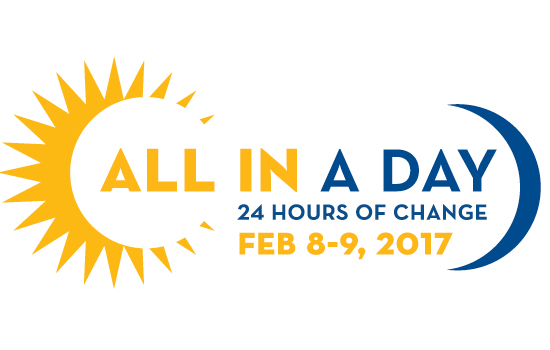 What a difference a day can make.
On Feb. 8, immediately following the inauguration of Claire E. Sterk as Emory's 20th president, the university launched All In a Day: 24 Hours of Change. The first-time fundraising event drew more than 2,000 gifts totaling more than $580,000.
Rollins faculty, alumni, students, staff, and friends were among the most generous in the challenge and instrumental in numerous Rollins successes throughout the 24-hour event. More than 500 gifts were made to Rollins funds. In addition, 246 gifts were made to the Center for AIDS Research, with donors coming from across the university, nationally, and internationally.
"I'm very proud, though not at all surprised, by the largesse of the community in supporting the Emory CFAR mission," says Carlos del Rio, Hubert Professor and chair of the Hubert Department of Global Health and principal investigator and co-director of CFAR.