In Memoriam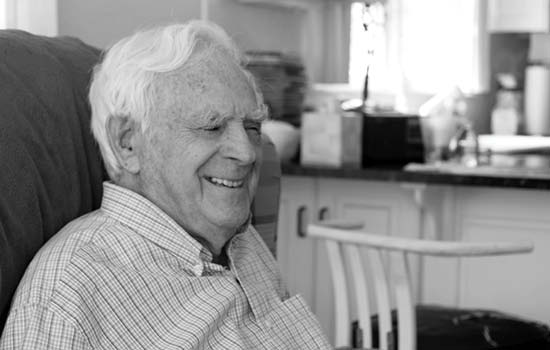 Dr. Jerome Berman 45C 48M 89MPH died May 31, 2018, at age 93. Born in Atlanta, he served for two years in the U.S. Army Medical Corps during the Korean War and then began a solo pediatric practice in Sandy Springs. He served on the executive committee of the state chapter of the American Academy of Pediatrics. He also served as chairman of the pediatrics section of Northside Hospital and conducted sick and well-baby clinics at Fulton County health centers.
After 33 years, he ended his pediatric practice when he lost his vision. Undeterred by his new condition, Berman went on to earn his MPH at Rollins, the first blind student to achieve that degree. He then helped others in a number of different ways for the rest of his life, including co-founding the Babies Early Growth Intervention Network program, which provides an early intervention program for visually impaired pre-schoolers in the Southeastern United States. He is survived by three daughters, a son-in-law, and two grandchildren. He is predeceased by his wife, Betty Green Berman.
---
Carolyn Alvino Khoury 09MPH of Crestwood, N.Y., died on March 9, 2018, at age 35. She was the wife of Nicholas Miller Khoury and mother of their late son, Nicholas Steven Khoury, or "Little Nick." She grew up in Crestwood and met most of her closest friends during her school years at the Ursuline School, Fordham University, and Emory. She dedicated her life to social work, was a devout Catholic, and loved music. Survivors besides her husband include her parents, three siblings, her in-laws, a niece, and a nephew.