Hurricane relief in Puerto Rico
The founder of nonprofit Puerto Rico Stands, Rivera is raising money and relief supplies for a small community that was devastated by Hurricane Maria.
By Kelly Jordan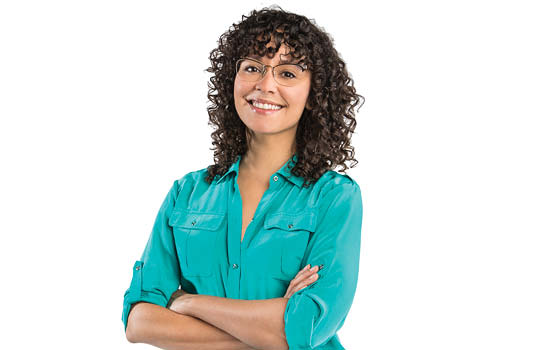 On September 20, 2017, Yonaira M. Rivera 10MPH, watched helplessly from Baltimore as Hurricane Maria made landfall in Puerto Rico. For the first two days after the storm, Rivera was in a perpetual state of anxiety as she monitored social media for updates.
This wasn't just a crisis happening to strangers; it was personal. Both Rivera and her husband, José R. Rodríguez, were born in Puerto Rico. They grew up there. Their families on both sides still live there. It's home.
By day three, Rivera was ready to get to work.
Pulling from her public health background and the skills she learned while earning her MPH at Rollins, Rivera, her husband, and others in Baltimore with Puerto Rican ties gathered together and started making plans. On October 10, Rivera and Castillo were on the ground in Puerto Rico hand delivering 500 pounds of resources to communities in need. By December of that year, they founded Puerto Rico Stands.
Every week since then, Puerto Rico Stands has met at least once a week at Rivera's dining room table to strategize and coordinate the group's relief efforts. So far, their tiny grass-roots group has made an immense impact on an area that is still largely in a state of devastation. They raised $2,755 and more than 5,000 pounds of donations, which the team hand-delivered to Naranjito, Carolina, Barranquitas, and Coamo. They have hosted multiple seminars, forums, and panels in the United States and coordinated donations and supply drives between Johns Hopkins (and others) and Puerto Rican hospitals. They even hosted a holiday celebration in Sector Maná last January, during which donations were distributed and mental health workshops and public health sessions were offered.
The group selected this small community—Sector Maná in the municipality of Barranquitas—to focus its capacity-building efforts. "Our goal is to help with the long-term recovery of the island," says Rivera. "So, the best way we thought we could do that was by focusing our efforts on a specific community hit directly by the storm."
They are working directly with community leaders to raise money for a solar-powered water system and to meet their community needs. The organization was just awarded $10,000 through the Bloomberg American Health Initiative to do a community needs assessment and capacity building workshops in partnership with Sector Maná's community leaders. "We want to leverage our resources to help them build capacity efforts and to become self-sustaining and resilient should another disaster like this hit them down the road," says Rivera.
This wasn't Rivera's first brush with disaster relief. During spring break her senior year at Rutgers, Rivera headed to New Orleans to assist with Hurricane Katrina relief in the Lower Ninth Ward. That experience piqued her interest in community health and communication, which ultimately led her to Rollins.
"What I particularly love about the BSHE program at Rollins is that they prepare their students to be able to work in any area of public health," she says. "You learn how to work with a team on creating quality research protocols, analyzing data, working with curricula and creating surveys. You get these skill sets that are transferrable between projects and topics."
In addition to her efforts with Puerto Rico Stands, Rivera is using those skills as she works on earning her PhD in the Department of Health, Behavior and Society at Johns Hopkins. Ultimately, Rivera hopes to become a professor, so she can continue her passions for innovative research and for mentoring the next generation of public health leaders.
Rivera is also taking steps to turn Puerto Rico Stands into a nonprofit, with hope that any successes in the work with Sector Maná can be used in other communities in the future.
"It's in the Puerto Rican spirit to give back to your community, your island, your family, as well as people you don't know," says Rivera. "It's rewarding to know our skill sets can translate to things that aren't just about research but also about seeking health equity and just helping people who really need it."