The need for total sanitation coverage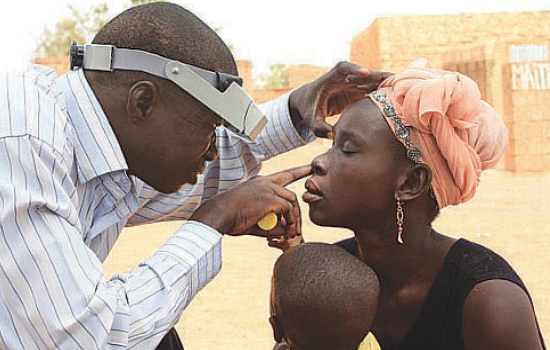 When more than 80 percent of a community has access to sanitation facilities, the rates drop for the incidence of trachoma, a blinding eye disease caused by repeated infection with Chlamydia trachomatis, according to a study led by Dr. Matthew Freeman, associate professor of environmental health.
"The data suggest that only when you reach those high levels of coverage do you actually get enough feces out of the environment to start seeing health gains," says Freeman. "I think this further underscores the fact that we can't be satisfied by marginally increasing people's use of sanitation. To achieve true health gains in a community, you have to reach total or near-total sanitation coverage and use."
Related Article
"Study links high community sanitation coverage to lower risk of trachoma" (Press Release, 2/19/18)