Making black health matter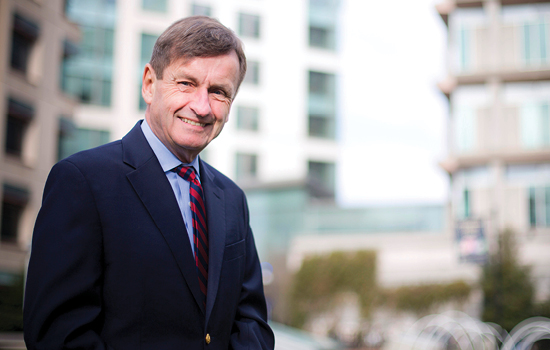 Each year our graduates go out in the world and start making a difference. In this issue, we introduce you to four recent graduates who have already made an impact. They have started a social justice organization, BLKHLTH, with the goal of improving the health and wellness of people of color. Through podcasts, community events, and workshops, these alumni are raising awareness of racialized health disparities and suggesting solutions. I find their work inspiring, and I hope you do too.
This issue also looks at the strong partnerships between Rollins and the Georgia Institute of Technology. Working in areas including air pollution, water and sanitation, diabetes, and the exposome, the collaborations between Rollins and Georgia Tech researchers have produced impactful work that neither could have accomplished alone. It's such a strong partnership because Georgia Tech researchers are skilled at solving problems and the Rollins researchers know the problems that need to be solved.
The Humphrey Fellowship celebrated its 40th year as a program and its 25th year at Rollins. The program brings accomplished mid-career professionals from designated developing countries to the United States for one year of non-degree graduate study and practical professional experience. We take a look at five former fellows and the difference the fellowship allowed them to make in their countries.
Finally, we celebrate the career of Dick Levinson, who retired as executive associate dean for academic affairs. He was one of the founding pillars of our school, a beloved teacher, and a skilled administrator. In honor of his years of service, Room 1000 in the Claudia Nance Rollins Building, widely considered to be the best classroom in the school, has been named in his honor. We will miss Dick greatly and wish him well in his retirement.
James W. Curran, MD, MPH
James W. Curran Dean of Public Health