Rollins alumna named president-elect of APHA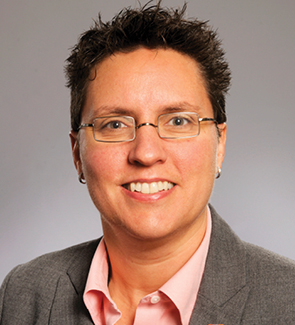 Lisa M. Carlson 93MPH was named president-elect of the American Public Health Association (APHA). She will assume the presidency at the close of the association's 2019 annual meeting.
Carlson is executive administrator of research programs and operations at Emory School of Medicine as well as an affiliated instructor in the Executive MPH program. She has spent more than 25 years working in public health and medicine and has served in a leadership capacity at Emory for more than 16 years, including as a director with the Child Health and Mortality Prevention Surveillance (CHAMPS) network. She was a fellow of the 2013 class of the Emory Woodruff Leadership Academy, served three terms on the Emory Alumni Board, and is a past president of the Rollins Alumni Board.
Throughout the course of her career, Carlson has been actively involved with APHA and has taken on a number of public health-related leadership roles. More than 25 years ago, she joined Georgia Public Health Association (the Georgia affiliate of APHA) and was elected as that organization's youngest-ever president. In the past, she has also served as chair of APHA's executive board.
As president-elect, Carlson hopes to build both internal and external relationships, expand APHA's influence, strengthen the role of affiliates, and strengthen APHA's impact on public health. "I am proud to represent Rollins and the Emory School of Medicine as I undertake this amazing honor," says Carlson. "Over the 25 years I've been active in APHA and GPHA, I've appreciated our diversity, richness, and—yes—complexity. We are a big tent, with a lot of voices. Yet we maintain a strong, shared vision of the power of public health. We must strengthen our collective voice. Our sound science base gives APHA its credibility as we advocate to policy makers and to (and for) the public."
Related Links
"Rollins alumna and instructor, School of Medicine administrator, named president-elect of APHA" (11/14/18)