LGBTQ Health Conference coming to Emory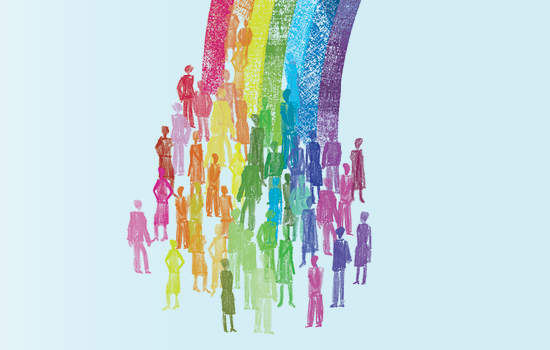 Emory will host the 6th National LGBTQ Health Conference on May 31 - June 1 at the Emory Conference Center. The conference first convened in 2012 at Northwestern University to address the substantial health inequities experienced by lesbian, gay, bisexual, transgender, and queer (LGBTQ) persons.
This is the first year the conference will venture outside of Chicago. Given that the southern U.S. is disproportionately impacted by HIV, STDs, and adolescent health issues including among LGBTQ persons, Atlanta was chosen as the new conference site. As a leader in health care services and public health research, Emory was a natural choice for the host institution. Dr. Jodie Guest, professor at Rollins and the school of medicine, is the national conference chair.
The conference brings together scientists, public health professionals, health care providers, and advocates with the aim of bridging science and practice to eliminate LGBTQ health disparities. Presentations will cluster around the health disparities of HIV and other sexually transmitted infections, adolescent health, substance abuse, suicide and mental health, and violence and trauma.
The day before the conference— May 30—the National Institutes of Health will hold its second Sexual & Gender Minority Research Workshop. Attendance is free but spots are limited.
Visit emry.link/LGBTQConf for more information or to register for the conference and/or the NIH pre-conference.