The measure of a child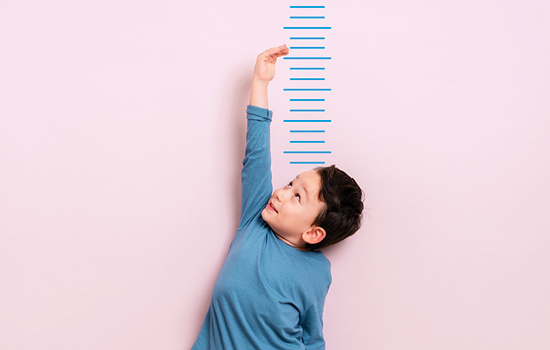 A low-cost, portable, 3D scanner may reliably determine body measurements of young children within one millimeter of gold-standard manual measurements, according to a recent Rollins study. Anthropometry, or the measurements of young children, is used to estimate the prevalence of malnutrition in populations. That information, in turn, is used to design and evaluate preventive programs for needy populations. Anthropometry is also useful clinically to diagnose and treat malnutrition.
Getting reliable measurements, however, can be challenging. Someone, usually in a household or clinic, must manually measure the length, height, and head and arm circumference of an often squirming, uncooperative child.
"The standard, manual process for measuring children requires considerable training in order to obtain reliable estimates of child malnutrition," explains Dr. Reynaldo Martorell, the Robert W. Woodruff Professor of International Nutrition, who led the study. As a result, the measurements are often inaccurate.
Martorell and his team tested a light-weight, hand-held 3D scanner against the traditional manual method of measurement on 474 children aged five and younger in Atlanta. Although the researchers noted that software modifications are needed to improve the accuracy of the 3D imaging system they tested, they found great promise in the benefits of the device.
"Our research suggests that the lightweight, hand-held imaging technology has the potential to replace traditional methods and improve the quality of nutritional indicators around the world," says Martorell.
The study was funded by the Bill & Melinda Gates Foundation and conducted by researchers at Rollins, the CDC, and Body Surface Translations.
Related Links
"Researchers suggest a global alternative for accurate child body measurements" (10/25/18)