Going glocal
Rollins faculty, students, and alumni tackle pressing public health problems in our backyard and across the globe.
By By Martha McKenzie, Illustrations by Mike Austin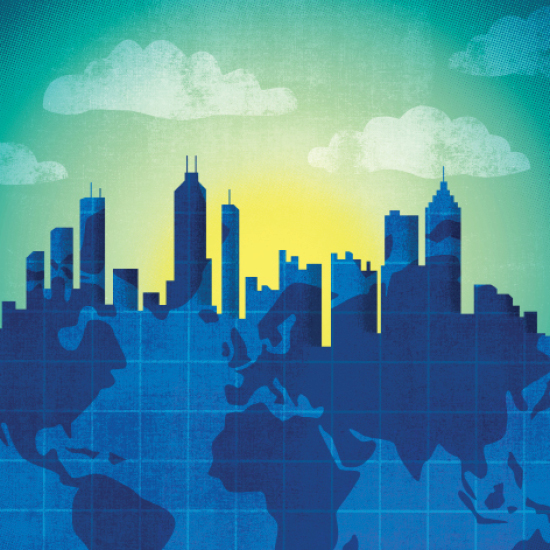 Making an impact globally and locally
Whether it's investigating why black women are more likely to die of breast cancer than white women in Atlanta or consulting with a child psychiatry program in India, studying water quality in irrigation ponds in south Georgia or identifying social factors of child mortality in Sierra Leone, Rollins researchers are searching for answers to pressing public health issues both at home in Atlanta and across the globe.
There is a growing acceptance that global is local and local is global—each sector can learn from the other. Specifics may vary widely, but many public health problems share common themes, particularly as they focus on vulnerable populations whether they reside within Atlanta's I-285 loop or below the Sahara Desert.
"We are committed to improving health globally and locally," says Dean James Curran. "Our faculty and students work collaboratively with partners here and abroad to address issues surrounding HIV, sanitation, mental health, cancer, and more."
Following is a look at some of the work being done by Rollins researchers here and around the world.