30th anniversary Rollins School of Public Health
Congratulations on three decades of promoting health, preventing disease—locally, nationally, globally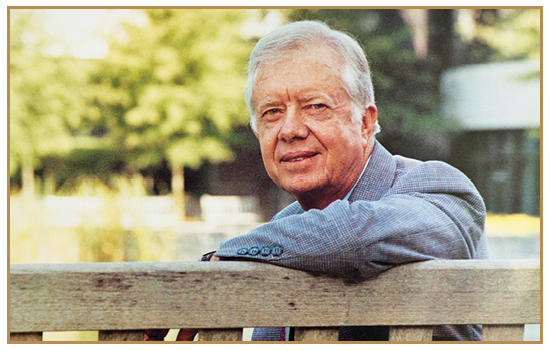 Rosalynn joins me in congratulating Emory University's Rollins School of Public Health on its 30th anniversary. In a relatively short time, Rollins has become one of the leading and most respected schools of public health in the nation and the world.
The Carter Center's Health Programs have enjoyed mutually beneficial and productive relationships with the Rollins School of Public Health from the very beginning. I have enjoyed the occasions when I have spoken to and held discussions with audiences at the school. Additionally, our Carter Center staff have lectured at the school, provided internships, and supervised theses. A few of our overseas staff have earned MPH degrees at Emory as recipients of Foege Fellowships, while four of our five current Health Program directors, several Carter Center country directors in Africa, and many others we work with in Africa are also proud alumni of the Rollins School of Public Health.
The pandemic caused by COVID-19 is making the world more aware of public health's importance than ever. I have no doubt that Rollins will continue to be a major contributor in facing the challenges that lie ahead.
Sincerely,
Jimmy Carter
39th president of the United States
University Distinguished Professor at Emory
---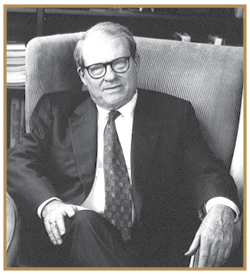 The Rollins School of Public Health can justly be proud of its remarkable success in being ranked in the top tier of public health schools in the nation. This achievement is all the more impressive since it has been accomplished in just three decades. The Rollins School's meteoric rise is virtually without precedent in higher education. I congratulate Dean Curran and the distinguished faculty on their splendid work.
Its establishment has paralleled and fueled Atlanta's development as a world center for public health. Of course, the CDC's presence from the 1950s provided unequaled collateral resources as a neighbor and has been the catalyst for a unique constellation of institutions in Atlanta, such as the American Cancer Society, CARE, the Task Force for Global Health, and The Carter Center's health programs.
From the very start, it was the Rollins' vision and resources that brought this into being thirty years ago and made the dream a reality, and it is their continued generosity that makes the Rollins School's future bright indeed. Emory can be very proud.
Congratulations and heartfelt gratitude are in order to all who have made this anniversary celebration possible. I feel blessed to have been present at the beginning and it is with excited anticipation that Emory looks forward to the years ahead.
James Laney
President of Emory University, 1977–1993
Ambassador South Korea, 1993–1996
---
I extend my warmest congratulations on the 30th anniversary of the Rollins School of Public Health. Opening a public health school was probably the most exciting thing one could hope to do as a vice president for health affairs in the 1980s. Public health was then and is now at the forefront, a field where important research has been done and will continue to be done throughout the 21st century. Even as the COVID-19 pandemic has captured the world's attention, AIDS continues to ravage populations across the globe. Heart disease and cancer claim more lives than any other causes; bioterrorism remains a threat. The faculty and students of the Rollins School fight these crucial battles every day.
I am very proud of our effort to open the Rollins School. A school of public health was exactly the type of program to kick-start our relationship with the CDC. In the early years, the CDC furnished numerous faculty members at no charge. Today, more of our graduates have gone on to work at the CDC than anywhere else.
Ray Greenberg did an outstanding job—he helped us launch a new American school of public health and the first new school at Emory in over 70 years. Jim Curran has excelled since taking over in 1995. Under his leadership, the school expanded rapidly, building one of the largest faculties on campus, growing into the university's second greatest winner of grant dollars, and moving into the nation's top five schools of public health.
I look forward to seeing what the coming years will bring.
Charles Hatcher
Vice President for Health Affairs,
Woodruff Health Sciences Center, 1984–1996
---
I am told that the traditional symbol of the 30th anniversary is the pearl. In that spirit, I offer the following pearly memories.
Rollins was launched in 1990 on a hope and a prayer. The hope of its starry-eyed faculty was given life by President Laney, Vice President Hatcher, and the Board of Trustees. Although it may not seem so today, at the time, this was a bold move. Only three years earlier, the university had gone through the painful closing of the dental school, and it could ill afford to have another school struggle. The prayer was answered by O. Wayne Rollins, and then sons Randall and Gary, whose generosity supported the new school and helped to shape its vision.
The school's founders and benefactors were deeply committed to social justice and that resonated within a university long dedicated to advancing humanistic principles. From the earliest days of the school, it also stood as an academic bridge between the Woodruff Health Sciences Center and Emory College, with a deep commitment to interdisciplinary collaboration.
Although we had great aspirations in 1990, even in our wildest imaginations we could not have foreseen that the school would rise to the elite ranking that it enjoys today. As we celebrate all that the school has accomplished, may we remain true to the ideals that gave birth to the Rollins School of Public Health three decades ago.
Ray Greenberg
Executive Vice Chancellor for Health Affairs,
University of Texas System, 2013–2018
Founding Dean of the Rollins School of Public Health, 1990–1995
---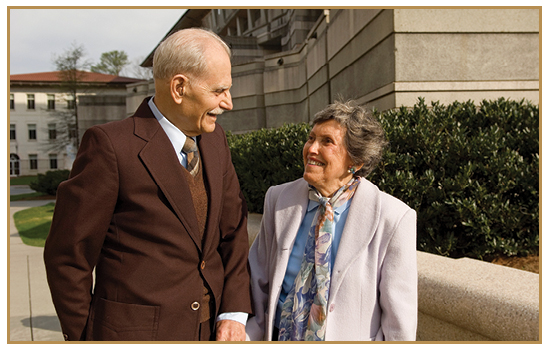 It is with great pride that I write to celebrate the 30th anniversary of the Rollins School of Public Health. Rose and I could never have imagined the extraordinary trajectory of public health at Emory. We were still a master's of community health when Dr. Tom Sellers agreed to let me take on the challenge of building the public health program.
Becoming a separate division within the Woodruff Health Sciences Center in 1989 was a major milestone and the precursor to the program's elevation to school status in 1990. The preceding years were quite challenging. The support and commitment of public health giants, including Drs. David Sencer, Bill Foege, and James Mason from the CDC, coupled with the determination of Emory leaders, including President James T. Laney and Vice President of Health Affairs Charles R. Hatcher Jr., came together to make the dream of a school of public health at Emory a reality. Others who played major roles in our early development are too numerous to name, but I do want to thank my predecessors Bill Marine and Connie Conrad, and key faculty including Roger Rochat, Mike Lane, Phil Brachman, Clark Heath, John Richardson, and John Boring. I want to extend my gratitude to my successor and founding dean, Ray Greenberg, whose youth, energy, and intellect were crucial to rapid growth during the school's first five years, and to Jim Curran, our current dean, who exponentially propelled the school's successes and reputation and whose innumerable accomplishments are the envy of all US schools of public health.
I am proud of my role as the ship's captain during the early years when my focus was, out of necessity, on management and administrative issues, but there were other facets much more exciting, challenging, and gratifying. I refer to my teaching role, which continues to this day and which has driven and sustained me. Our students are my "adopted" children and I watch the successes of our alumni with an almost grandfatherly pride.
The Rollins School of Public Health, now ranked fifth in the nation, has achieved global prominence, but the most exciting years lie ahead. The future of our school is very bright indeed.
Rose joins me in sending best wishes to the Rollins School of Public Health.
Eugene J. Gangarosa
Director Emeritus,
Master of Public Health program
Founder, the Center for Global Safe WASH
---
My family and I have long been honored to support the important work of the Rollins School of Public Health, but perhaps at no time more than now. As the COVID-19 pandemic continues to rage across the country, the need for public health expertise has never been greater. Rollins faculty, staff, students, and alumni are rising to meet that challenge even as they address other threats to health including cancer and cardiovascular disease, mental illness and climate change, diabetes and HIV with their trademark passion and fervor. We could not be more proud of what the school has accomplished in 30 years and look forward to the next 30 years of success. Congratulations to all.
Amy Rollins Kreisler
Executive Director of the O. Wayne Rollins Foundation
---
It seems inevitable now. A first-class school of public health should be developed next to CDC. But it was not that smooth at first. The surgeon general, Julius Richmond, in the late 1970s, made several trips to Emory encouraging the university to start such a school. But it took another decade to evolve. Great deans, a supportive university, and help from CDC led to a world-class teaching institution. The selection of Dr. Jim Curran as dean helped to provide a seamless enterprise between CDC and Emory.
In 30 years, the Rollins School became one of the top schools of public health in the world. It not only attracts quality students, but it also attracts great faculty members, including people with enormous experience in the delivery of public health programs in this country and the world. The school will continue to change the future health in the entire world as it develops great ancestors! I am grateful to Emory for their role in making global health an exciting career opportunity for so many students.
William Foege
Emory Presidential Distinguished Professor of Global Health Emeritus
Director of the Centers for Disease Control and Prevention, 1977–1983
Director of The Carter Center, 1986–1992
Founder of the Task Force for Global Health