Loss of a friend and supporter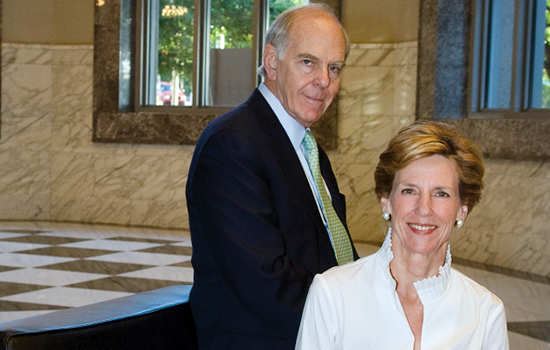 Lawrence P. Klamon died on December 27, 2019, at age 82 following a brief illness. He and his wife, Ann Estes Klamon, have been generous and loyal friends to Rollins, including serving as chair to our Dean's Council and leading our fundraising efforts in Campaign Emory. The Klamons provided support for the James W. Curran Dean of Public Health chair and funded a scholarship for outstanding students. The stunning event space on the eighth floor of the Claudia Nance Rollins Building, the Lawrence P. and Ann Estes Klamon Room, is named in their honor.
Klamon was a lawyer and businessman, working with Fuqua Industries for much of his career, rising to president and CEO. In retirement, he was engaged with numerous civic, educational, and health organizations, including service as president to the Rotary Club of Atlanta and vice chair of the Atlanta Chamber of Commerce.
"Larry and Ann have been extraordinary friends to me and to our school," says Dean James Curran. "We miss Larry greatly, and we will always be grateful for his generosity and his friendship."