Pharmacies underprescribe opioid treatment drug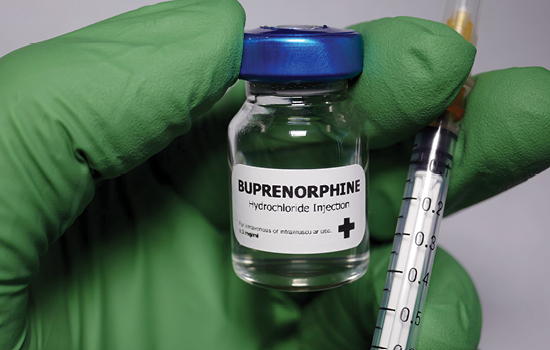 The drug buprenorphine has been shown to be effective in treating opioid use disorder (OUD), but pharmacies in an area hit hard by the opioid epidemic—the Appalachian region of Kentucky—are reluctant to prescribe it, according to a new study. The research team, led by Dr. Hannah Cooper, Rollins Distinguished Professor of Substance Use Disorders, and a colleague from the University of Kentucky interviewed pharmacists operating 15 pharmacies throughout the area. They found that 12 of the 15 pharmacies limited buprenorphine dispensing.
"Federal, state, and local governments are scaling up access to buprenorphine to end the opioid epidemic in the US. Unfortunately, these initiatives focus almost exclusively on increasing buprenorphine prescribing," says Cooper. "Our findings identify pharmacy-level barriers to dispensing buprenorphine."
The team found three main factors at play: Fears over exceeding a Drug Enforcement Administration cap; distrust of pharmaceutical companies and prescribers of opioid analgesics; and a general stigma against people who use drugs and/or against the medications to treat substance use disorder. The authors suggest that any buprenorphine prescription initiatives should incorporate pharmacists in the future and should include policy changes to increase dispensing.