Del Rio receives Hatcher Award
---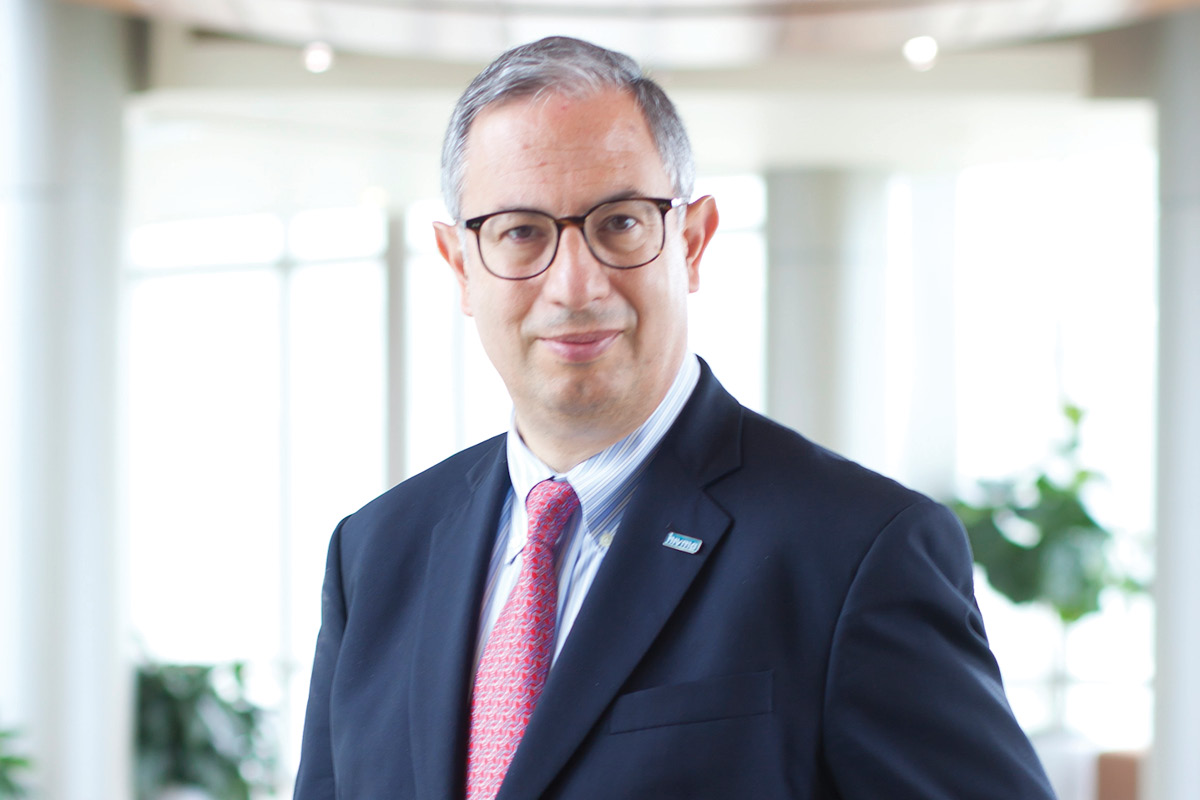 Dr. Carlos del Rio has been selected as the 2021 recipient of the Dr. Charles R. Hatcher Jr. Award.
Del Rio is a distinguished professor of medicine in the division of infectious diseases at the School of Medicine, executive associate dean for Emory at Grady, and professor of global health and epidemiology at Rollins. He has advised municipal, state, and national leaders during the COVID-19 pandemic and has appeared regularly on national media as a subject expert. He is also co-director of the Emory Center for AIDS Research and co-PI of the Emory-CDC HIV Clinical Trials Unit and the Emory Vaccine and Treatment Evaluation Unit. 
Del Rio served as Richard N. Hubert Distinguished Professor of Global Health and chair of the Hubert Department of Global Health from 2009 to 2019. During his tenure, the department grew in size, in research funding, and in recognition as a leader in global health.  For example, faculty members grew to 48 from 20, the number of incoming students climbed to 120 from 72, and extramural research funding grew to $20 million from $5 million. The department launched several new certificate programs and a new PhD program in Global Health and Development.  During that decade, three global health faculty members were elected to the National Academy of Medicine—Dr. K.M. Venkat Narayan, Dr. Robert Breiman, and del Rio himself.
Del Rio went to medical school in Mexico and came to the US after graduation, completing residencies in internal medicine and infectious diseases at Emory. In 1989, he returned to Mexico where he led the national AIDS program from 1991 to 1996. In November 1996, del Rio returned to Atlanta and joined Emory as a clinician and faculty member, where he has been involved in patient care, teaching, and research.
His research focuses on the early diagnosis, access to care, compliance with antiretrovirals, and the prevention of HIV infection.  He has worked for more than a decade with hard-to-reach populations, including substance users, to improve outcomes of those infected with HIV and to prevent infection for those at risk. For his work in HIV, the American Public Health Association has selected him as the 2021 recipient of the Award for Excellence. 
Del Rio is a member of the board of directors of the International Antiviral Society–USA and was a board member and chair of HIVMA of the Infectious Diseases Society of America. He is chair of the PEPFAR Scientific Advisory Board. 
Share This Story