Curran receives Hatcher Award
---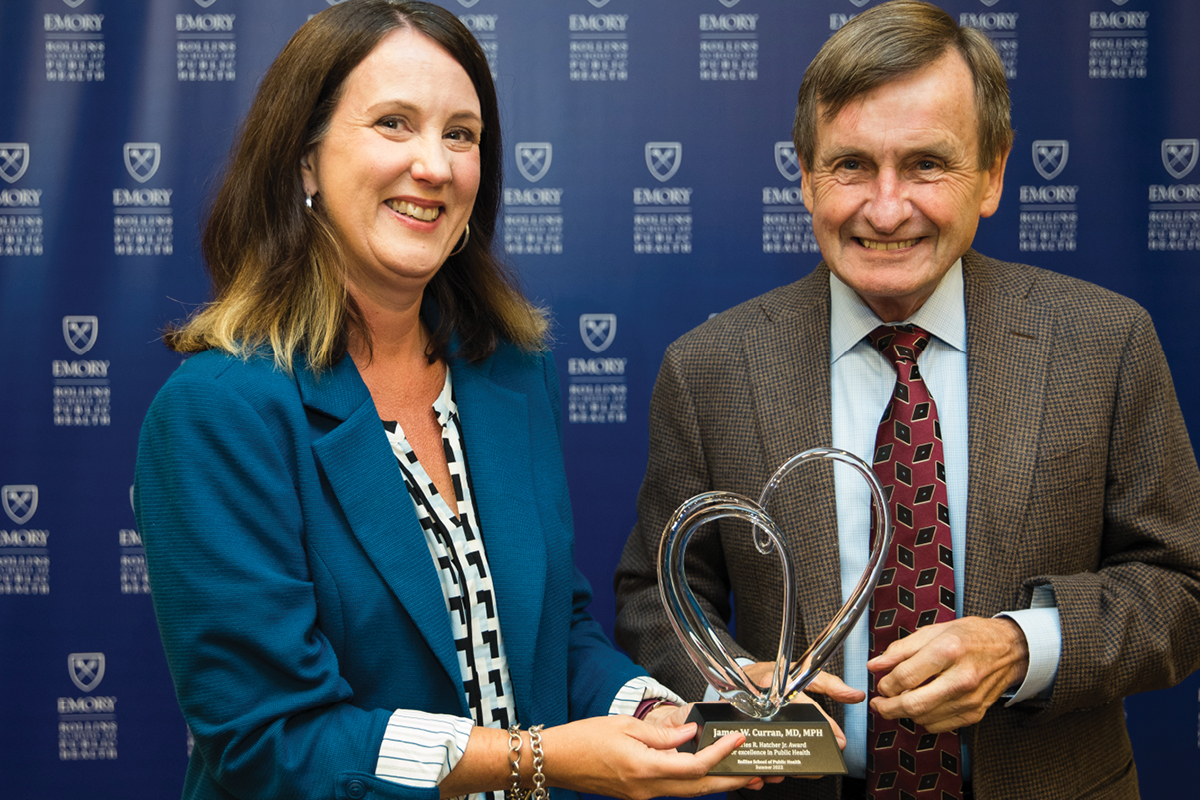 After presenting the Charles R. Hatcher Jr. MD Award for Excellence in Public Health since its inception, James W. Curran is now on the other side of the table. On September 8, Curran became the 20th recipient of the award, which was established in 1996 to honor faculty members in Emory's Woodruff Health Sciences Center who exemplify excellence in public health. A pioneer in HIV/AIDS prevention, Curran led the nation's efforts in the battle against HIV/AIDS for 15 years. While at the CDC, he attained the rank of the assistant surgeon general. He has also been elected to the National Academy of Medicine and the American Academy of Arts and Sciences.
In 1995, Curran joined Rollins as dean and professor of epidemiology. He also has served as co-director of the Emory Center for AIDS Research. In 2009, the Rollins deanship was endowed and named the James W. Curran Dean of Public Health in his honor.
Under Curran's leadership, Rollins has grown to be ranked No. 4 among accredited schools and programs of public health by US News & World Report and No. 4 in NIH funding among all schools of public health. When Curran stepped down as dean on July 1, he was Emory's longest-serving dean and the longest-serving dean at a school of public health. He remains at the school as a professor in epidemiology and global health. Curran was succeeded by M. Daniele Fallin.
"Jim Curran's career is legendary. For his work in the early 1980s on HIV/AIDS, the world owes him enormous gratitude," says Emory President Gregory L. Fenves. "At Emory, we are grateful for the vision and ambition he brought to the Rollins School of Public Health, which he led to become a premier school ranked at the very top of the field, and for bringing together other key agencies to make Atlanta one of the public health capitals of the world."
Share This Story