The legacy of Gene Gangarosa
---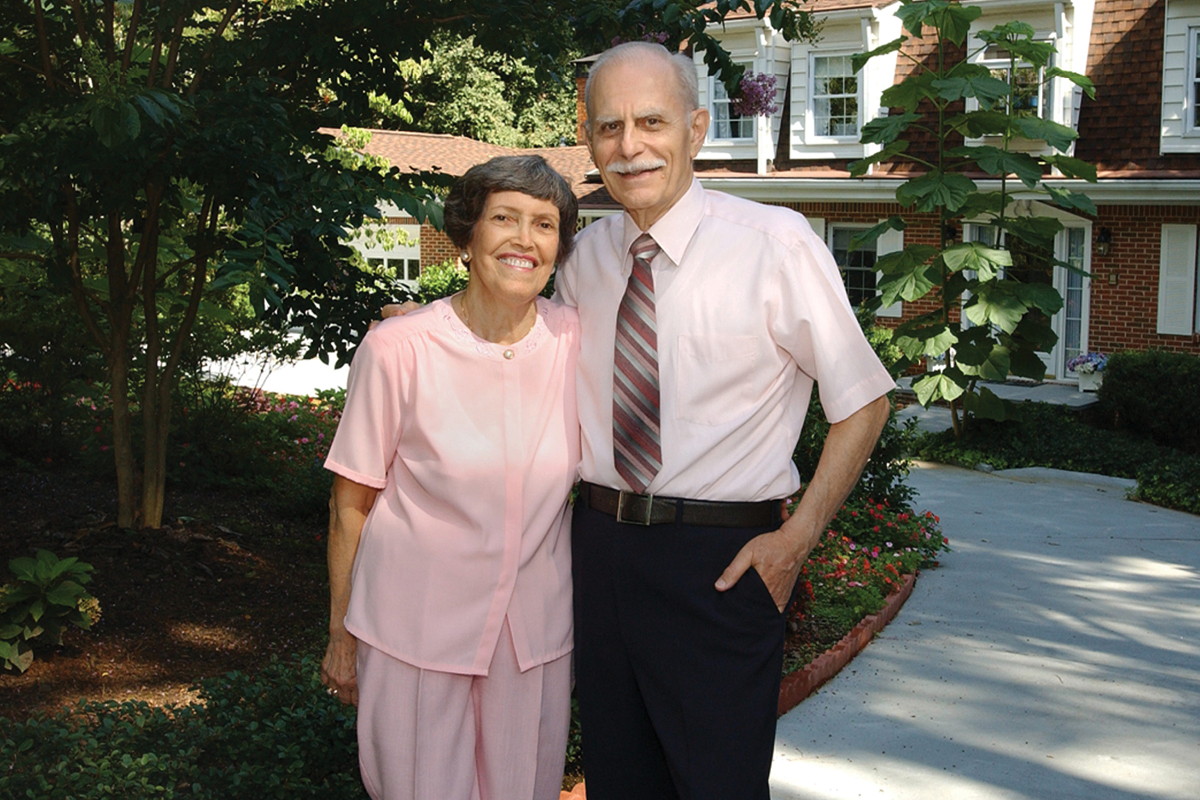 Eugene "Gene" J. Gangarosa died on August 11, 2022, at age 96. Gangarosa was a pioneer in the field of water, sanitation, and hygiene whose research and work has saved millions of lives. He was also a pioneer in establishing public health at Emory as one of the founding fathers of the program that grew to be the Rollins School of Public Health.
"Gene was a giant who made an incalculable impact on our school, on the field of public health, and on the untold number of people whose lives have been saved by his work," says Jim Curran, who was dean during most of Gangarosa's tenure at Rollins. "His numerous legacies—science, public health action, education, mentoring, and philanthropy—will inspire and assure public health success for decades to come."
Gangarosa began teaching in Emory's Master of Community Health program (the precursor of the MPH program) in 1975 when it was first established. When he became director in 1982, the program's continued existence was extremely tenuous. Gangarosa recruited former colleagues from the Centers for Disease Control and Prevention (CDC) to teach as adjunct professors, soothed concerns of university and medical school administrators, and expanded course offerings—"building a lot out of begged, borrowed, and stolen components," according to a colleague at the time. His efforts paved the way for the founding of Emory's first new school in 72 years in 1990.
Gangarosa stepped down as director that same year, but he continued to contribute significantly. He was instrumental in establishing the school's Center for Global Safe Water, Sanitation, and Hygiene (WASH), which is now considered one of the top WASH centers in the country.
With his wife of 72 years, Rose, Gangarosa has provided invaluable philanthropic support to the school. They established the school's first global field experience fund as well as a scholarship to attract outstanding WASH students. They have endowed three distinguished professorships and created an unrestricted endowment for the department of environmental health. To honor his leadership and philanthropy, that department was named the Gangarosa Department of Environmental Health in 2020. Following the Hubert Department of Global Health, this is the second department within Emory University to be named.
Improving people's access to safe water was Gangarosa's life's work dating back to World War II when he was involved with rebuilding the water system in war-torn Naples, Italy. But his connection to the importance of safe water stems from his earliest days—four of his mother's 14 children died of childhood infectious illnesses that are often attributable to poor water and sanitation.
His interest in medicine and enteric pathogens took him to Walter Reed Army Institute of Research, where his intestinal biopsy studies are credited with the widespread adoption of rehydration therapy, which has dramatically influenced the standard operating procedure for treating cholera and saves approximately 1 million children a year. He continued his research in intestinal pathophysiology in Lahore, Pakistan, as director of the University of Maryland's Pakistan Medical Research Center. In 1964, he joined the CDC, where he subsequently held leadership positions in the Epidemic Intelligence Service, the Enteric Diseases Branch, and the Bacterial Diseases Division. He retired from the CDC in 1978 to serve as dean at the American University of Beirut, where he transformed a graduate program into an independent school of public health.
Gangarosa has received the highest awards given by the CDC and Emory. He was awarded the CDC's Medal of Excellence for distinguished scientific contributions and Emory's Thomas Jefferson Award for outstanding contributions to the university.
Gangarosa is survived by his wife Rose Christine née Salamone; his sons Raymond Eugene 72C 90MPH, Eugene John Jr. (Marjorie Lynn), and Paul Charles 94MPH (Teresa); three grandchildren and a great-granddaughter. His daughter Peggy predeceased him.
Gifts in Gangarosa's memory may be made to the Gangarosa Department of Environmental Health, the Eugene J. and Rose S. Gangarosa Scholarship Fund, or the Eugene J. Gangarosa Global Field Experience Fund. For more information, contact Kathryn Graves at 404-727-3352 or kgraves@emory.edu. 
Share This Story