A growing legacy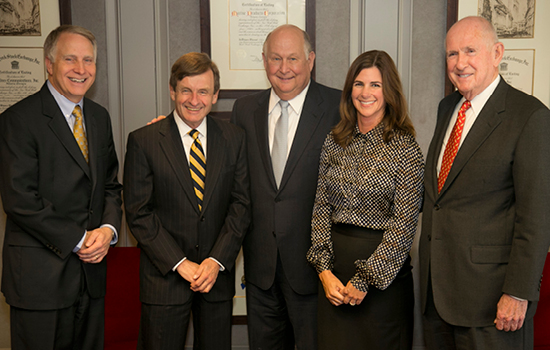 A recent $10 million gift from The O. Wayne Rollins Foundation will double the O. Wayne and Grace Crum Rollins Endowment Fund at the Rollins School of Public Health.
Established in 1997, this unrestricted endowment provides support for the school's highest priorities, including recruiting and retaining key faculty leaders.
The Rollins family's commitment to public health has enabled the school to build the Grace Crum Rollins and Claudia Nance Rollins buildings.
Emory President James Wagner (above left) and RSPH Dean James Curran recently met with members of the Rollins family to thank them for their exceptional generosity. They include Gary Rollins (center), Amy Rollins Kreisler, and Randall Rollins.