Arriola appointed dean of Laney Graduate School
---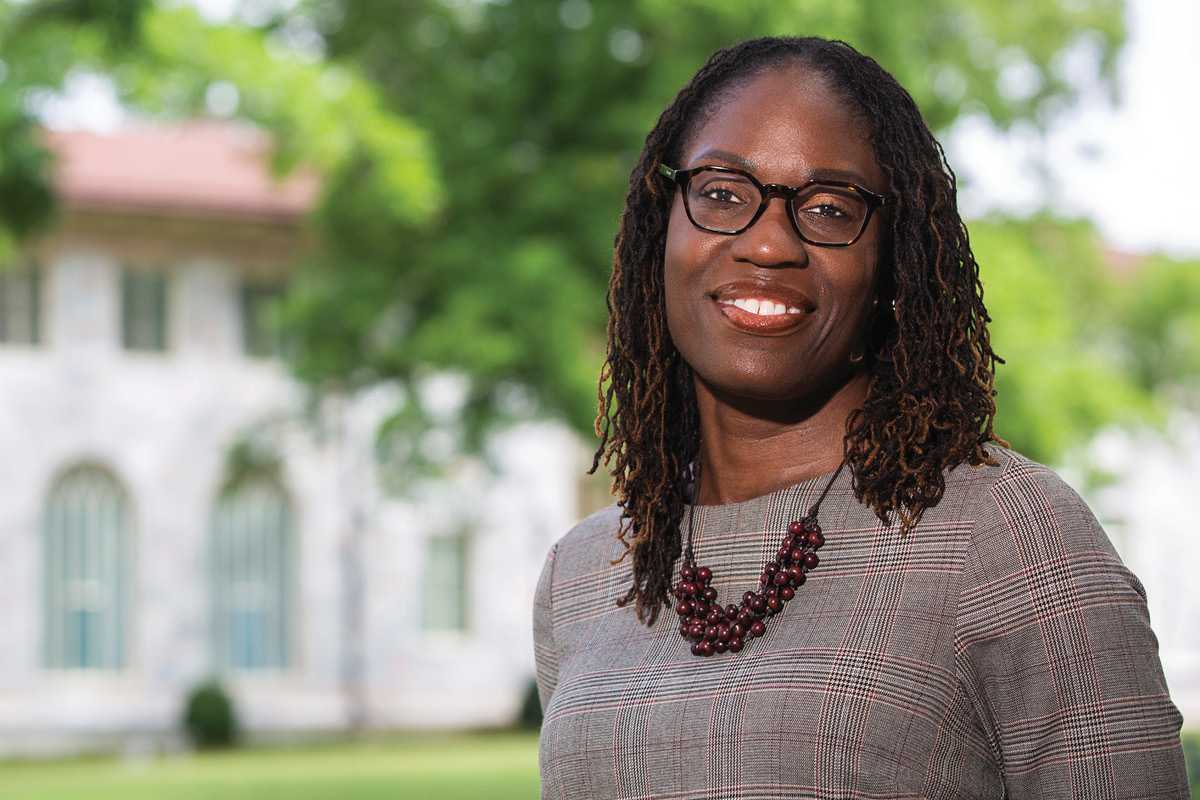 Dr. Kimberly Jacob Arriola 01MPH, former executive associate dean for academic affairs, has assumed the role of dean of the Laney Graduate School and vice provost for graduate affairs.
"Dr. Arriola is the dynamic, collaborative, can-do leader we are looking for at Laney Graduate School," says Provost Ravi V. Bellamkonda. "Graduate education and research are intimately tied to one another, and both are mission-critical to Emory."
A summa cum laude graduate of Spelman College who earned a PhD in social psychology from Northeastern University, Arriola came to Rollins as a student in 1998. In 2001, she earned an MPH in epidemiology.
While still in her MPH program, Arriola was invited to join the Department of Behavioral, Social, and Health Education Sciences as a senior faculty associate. In 2010, by then an associate professor, Arriola began a six-year term as director of graduate studies for the department.
In 2015, she was promoted to full professor and, a year later, Dean James Curran announced Arriola's appointment as associate dean for academic affairs. In 2018, she was named Charles Howard Candler Professor and executive associate dean for academic affairs.
As Arriola rose through the ranks at Rollins, she has refined competencies that will serve her well as dean, including budget planning, fundraising, supporting the research enterprise, ensuring student success within and outside the classroom, overseeing reaccreditation, and supporting faculty professional development and governance processes.
"Throughout her esteemed career at Emory, Dr. Kimberly Jacob Arriola has displayed her brilliance as a researcher and teacher and, in recent years, as a highly effective academic leader," says President Gregory L. Fenves.
Arriola led the 2017 Rollins strategic planning process, oversaw all of the school's doctoral programs, and supported the creation of a new doctoral program—Global Health and Development. She also has developed strong collaborative relationships across the university, including chairing the Faculty Advisory Committee for the One Emory strategic framework.
At the same time, Arriola maintains a program of federally funded research that focuses on the social and behavioral factors impacting the health of marginalized populations and communities of color. She has led the development, implementation, and evaluation of culturally sensitive interventions to improve public commitment to organ and tissue donation among African Americans, as well as interventions that improve access to transplantation among African American end-stage renal disease patients.
Additionally, Arriola has spearheaded the implementation and evaluation of environmental and policy-change interventions that improve access to cancer screening and treatment services among the underserved and underinsured. 
Demonstrating a commitment to service, Arriola was faculty counselor to Emory's Board of Trustees for three years, chairs the Healthcare and Health Disparities Study Section of the National Institutes of Health, and was recently appointed associate editor of the American Journal of Transplantation, the leading journal in her field.
Arriola received an Emory Williams Distinguished Teaching Award in 2014 and in 2016 was honored with the Thomas F. Sellers Jr. Award, presented to a Rollins faculty member "who exemplifies the ideals of public health and serves as a role model and mentor to colleagues." 
A 2010 alumna of the Woodruff Leadership Academy, Arriola also is a 2012 graduate of the American Psychological Association Leadership Institute for Women in Psychology and a 2016 graduate of the Society of Behavioral Medicine Leadership Institute.
"With an enduring commitment to the mission and values of the university and a desire to drive further growth for Laney Graduate School, I look forward to establishing a strategic focus that will best serve the school, Emory, and the field of graduate and professional education, where our leadership has long been expected and welcome," says Arriola. 
Arriola succeeds Dean Lisa A. Tedesco, who led the school for 15 years.
Share This Story